Every bride wants to look and feel her best on her wedding day, starting with having the perfect makeup. While you may already have a few go-to products in your beauty arsenal, some must-have bridal makeup essentials will help you achieve a picture perfect look. From a long lasting foundation to pretty rosy cheeks, here are the five products you need for your big day.
Must-have makeup products for your bridal look
Your wedding day is one of the most important days of your life, so you want to look and feel your best. Many factors go into creating a perfect bridal look, but makeup is one of the most important. The right makeup can help you look radiant and glowing on your big day, while the wrong makeup can leave you looking washed out or overdone.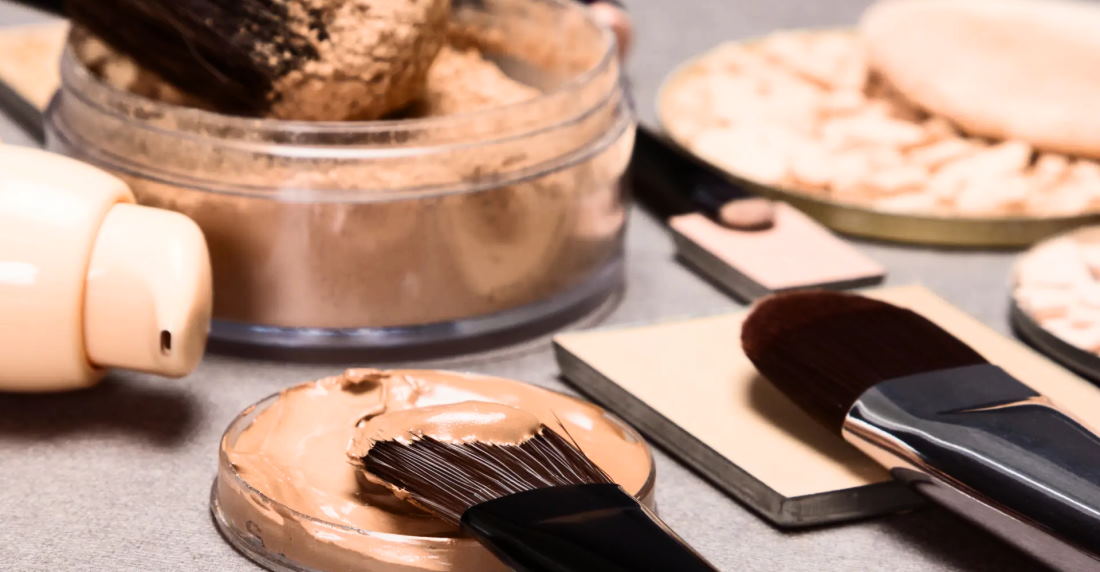 There are countless makeup products on the market, so it can be overwhelming to try to figure out which ones you need for your big day. To help you narrow it down, here are five must-have makeup products for your bridal look:
Foundation: A good foundation is key to achieving a flawless complexion on your wedding day. It will help even out your skin tone and provide a smooth base for the rest of your makeup.
Concealer: No matter how good your foundation is, there are always going to be some areas that need a little extra coverage. That's where concealer comes in. Use it to cover up any blemishes or dark circles under your eyes.
Powder: After you've applied foundation and concealer, dust a light layer of powder over your face to set everything in place. This will help your makeup last longer and prevent shine throughout the day.
Blush: A pop of color on your cheeks is the perfect way to add some life to your complexion on your big day. Choose a shade that compliments your skin tone and gives you a healthy, natural-looking glow.
Lip Color: Whether you go for a bold red or a nude lip, make sure you have a long-wearing lip color that won't fade or bleed throughout the day. You'll want to reapply it after eating or drinking, but other than that, it should stay put until you're ready to take it off at the end of the night.
These are just a few must-have makeup products for your bridal look. With these products in your makeup bag, you'll be well on your way to achieving a beautiful, natural-looking complexion on your big day.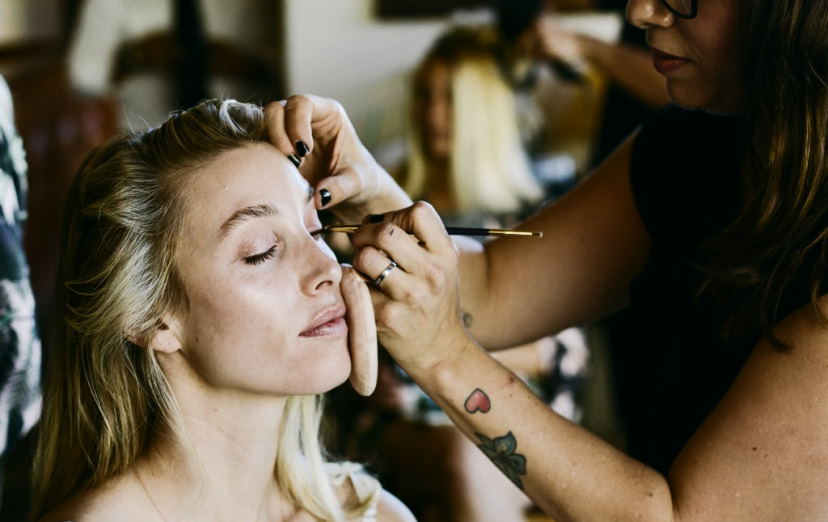 The essential tools for getting the perfect bridal beauty look
When it comes to getting your bridal beauty look just right, you'll need a few essential tools. From makeup brushes to tweezers, here's a list of must-haves for any bride-to-be!
Makeup Brushes: A good set of makeup brushes is a must for any bride-to-be. With the right brushes, you can achieve any look, whether natural and understated or glamorous and over-the-top.
Tweezers: No bride wants to deal with stray eyebrows on her big day! Keep a pair of tweezers on hand to pluck any unwanted hairs as needed.
Q-tips: Q-tips are great for a number of things, from fixing makeup mistakes to cleaning up your nails before polish is applied.
Bobby Pins: Bobby pins are essential for keeping your hair in place, whether you're wearing it up or down.
Hair ties: Hair ties come in handy for keeping your hair out of your face during hot weather or while you're getting ready on your big day.
Nail file: A good nail file is a must-have for any bride-to-be. Keep your nails looking their best by filing them regularly.
Cuticle pusher: A cuticle pusher helps to push back your cuticles, keeping your nails looking neat and tidy.
Nail clippers: Every bride needs a good pair of nail clippers to keep her nails looking their best.
Emery board: An emery board is great for filing away rough edges on your nails.
Base coat and top coat: A base coat and top coat are essential for the perfect manicure. Apply a base coat before painting your nails to help protect them from staining, and then apply a top coat after your polish has dried to help prolong its wear.