With wedding season just around the corner, it's time to start thinking about your bridal look! Depending on the style of your wedding, you may be looking for a classic, natural makeup look to complement your gown and veil. Or perhaps you're after something a little more glamorous, with a bold lip and smoky eye. Whichever way you want to go, we've got you covered with our easy-to-follow classic bridal makeup tutorial. Follow the steps below, and you'll look like a beauty queen in no time!
The romantic and classic way to get ready for your big day: bridal makeup 101
Looking to add a touch of glamour to your wedding day look? Our classic bridal makeup tutorial will help you achieve a beautiful, timeless style that will make you feel like a queen on your big day. From foundation and concealer to eyeshadow and lipstick, we've got all the tips and tricks you need to create a show-stopping makeup look.
Follow our step-by-step guide below and get ready to stun on your wedding day!
Before applying any makeup, it's important to create a smooth and even canvas by prepping your skin. Start by cleansing your face with a gentle cleanser and following up with a hydrating moisturizer. If you have any dry patches or blemishes, now is also the time to apply a primer or spot treatment.
Once your skin is clean and hydrated, it's time to apply makeup.
Step 2: Apply Foundation and Concealer
Start by applying a lightweight foundation all over your face, using either a brush or your fingers. Be sure to blend well into your hairline and jawline for a seamless finish. Then, use a concealer to cover up any dark circles or blemishes. Next, apply the concealer in a triangle shape under your eyes and blend outwards until everything is covered.
Now it's time to add some color to your face! We recommend using nude or light pink eyeshadow all over your lid for a classic bridal look. You can also add a touch of highlight to the inner corner of your eye and along your brow bone for a bit of extra dimension.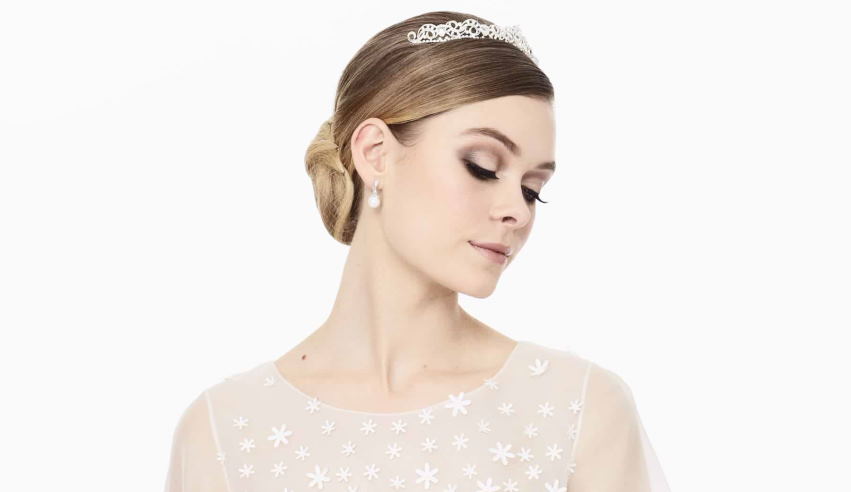 Next, use a soft brown pencil to fill in any bare spots on your eyebrows. This will help give them more shape and definition.
For your cheeks, add a pop of color with a rosy blush. Smile while applying the blush to the apples of your cheeks and blend upwards towards your hairline.
Step 4: Finish With Lipstick
To finish off your look, apply classic red or nude lipstick. If your lips stand out, you can also line them with a lip pencil before applying the lipstick.
And that's it! With just a few simple steps, you'll have a gorgeous classic bridal makeup look that will impress on your big day.
Master a classic and timeless bridal look with these beauty tips
When it comes to your wedding day, you want to look and feel like a million bucks. And while there's no one "right" way to do that, we think a classic and timeless beauty look is always a good idea. If you're unsure where to start, don't worry—we've covered you.
Start with a clean slate: Before you do anything else, make sure your skin is clean, exfoliated, and moisturized. This will help your makeup go on more evenly and last longer throughout the day.
Prime your canvas: Once your skin is prepped and ready, it's time to start applying makeup. We recommend starting with a primer to help your foundation and other makeup products go on more smoothly and last longer.
Choose a long-wearing foundation: For your wedding day, you'll want a foundation that will stay put through all the tears, hugs, and kisses. Look for a long-wearing formula that has buildable coverage so you can create the exact look you want.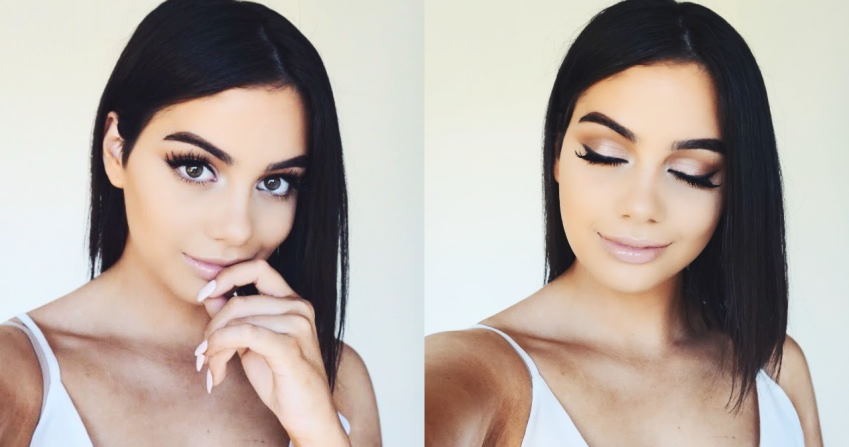 Set your makeup: To make sure your makeup lasts all day and night, set it with a setting powder or spray. This will help to control shine and keep everything in place.
Define your eyes: Whether you want a smoky eye or something more natural, defined eyes are always timelessly beautiful. Use eyeliner and/or eyeshadow to create the look you want, and don't forget to curl your lashes and apply mascara for extra drama.
Fill in your brows: Well-defined eyebrows are key to any beauty look, but they're especially important for a timeless look. Use a pencil, powder, or gel to fill in any sparse areas and create a shape.
Add a pop of color: A touch of color on your lips or cheeks can brighten up your face and add some dimension to your makeup. Choose a shade that complements your skin tone and goes well with the rest of your makeup.
Finish with a setting spray: To ensure your makeup lasts, finish with a setting spray. This will help to keep everything in place and prevent your makeup from melting or smudging throughout the day.
Now that you know how to create a classic and timeless beauty look, it's time to get started on your own wedding day makeup. With these tips, you'll be sure to look and feel like a beautiful bride on your big day.