Your wedding day is all about you and your happiness, so you want to look and feel your best. There are lots of ways to achieve a naturally gorgeous look on your big day, and we've got some great tips to share with you. So whether you're going for an elegant updo or a bohemian braid, we'll help you create a bridal look that's uniquely you. Read on for some top beauty tips from our experts!
Ways to achieve that effortlessly chic boho bridal beauty look
Forget about having to look polished and perfect on your wedding day – a messy, undone hairstyle is often far more flattering and can help you to radiate that effortless cool-girl vibe. Boho brides, take note! Here are some of the best undone hairstyles to inspire you…
If you're planning on rocking an updo on your big day, why not try a loose, tousled style? This can be achieved by simply curling your hair with tongs or waves before pinning it up into a relaxed bun or chignon. Then, leave a few face-framing tendrils loose for a soft and romantic finish.
For those of you with long, flowing locks, why not try a loose half-up, half-down style? Pull back the top section of your hair and secure it with a pretty hair tie or clip before leaving the rest to cascade down your back. This is a great way to keep your hair out of your face if you're planning on dancing the night away!
If you're feeling bold, why not ditch the updo altogether and let your hair flow free? This can be an incredibly liberating experience and will help you to feel like a bohemian goddess on your big day! Of course, ensure you tame any flyaways with hairspray before walking down the aisle.
Whatever style you choose, make sure that it reflects your personality and makes you feel confident and beautiful. After all, this is your big day – so you should enjoy every minute!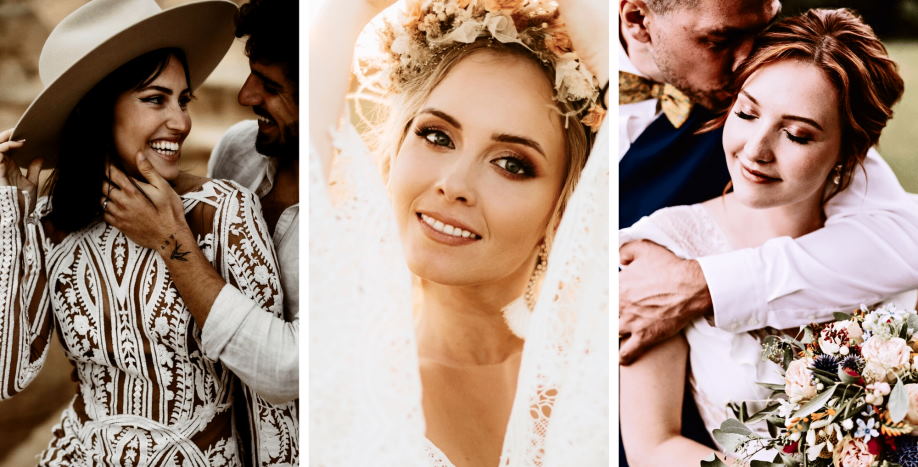 Rock your perfect boho bridal beauty look in few simple steps
If you're a bride-to-be with your heart set on a boho wedding, you'll need to ensure your bridal beauty look is on point. Luckily, nailing the perfect boho bridal beauty look is easier than you might think – and we've got all the tips and tricks you need right here.
To start with, your hair should be loose and flowing – think beachy waves or bohemian braids. As for your makeup, keep things natural and dewy with a focus on enhancing your best features. And finally, don't forget to add a few personal touches to really make your look unique.
Ready to get started? Here's how to achieve the perfect boho bridal beauty look in just a few simple steps…
Before you even start thinking about your hair and makeup, it's important to prep your skin properly. This will help create the perfect canvas for your boho bridal beauty look and make everything else easier (and more long-lasting).
Start by cleansing your face with a gentle cleanser, then follow up with a hydrating toner and moisturizer. If you want to pamper your skin, you could also use a face mask or serum – make sure whatever you use is suitable for your skin type.
Once your skin is prepped and ready to go, you can move on to step two…
Now it's time to start working on your makeup. The key to nailing a natural boho beauty look is to create a flawless base, so take your time perfecting your foundation and concealer. If you need help, check out our guide to choosing the right foundation for your skin type.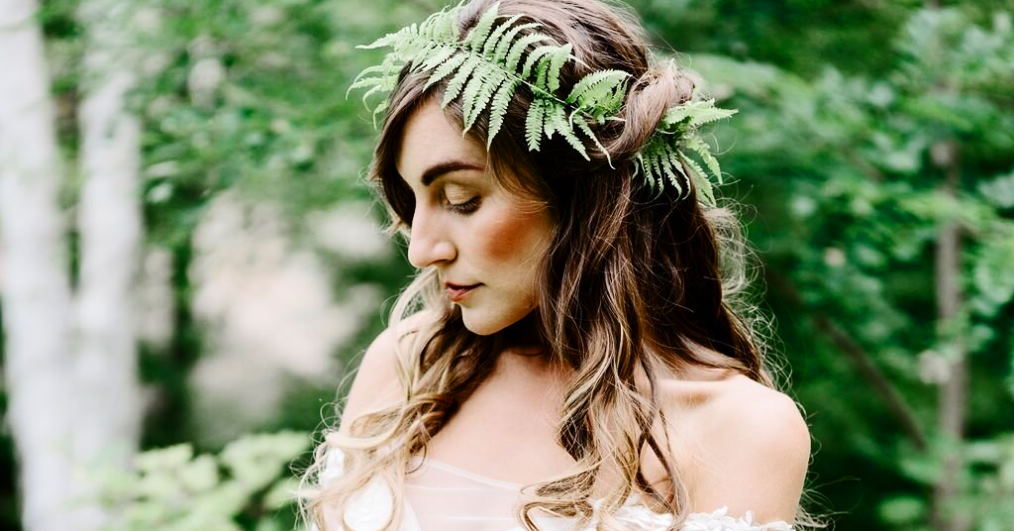 Once you're happy with your base, move on to adding some color – a peachy coral blush is perfect for this. Then, add a touch of bronzer to contour and highlight as needed, and set everything in place with a light dusting of translucent powder.
And that's it for your base! Now you can move on to step three…
You want to keep things fairly simple for your eyes – after all, this is a boho look we're going for, not a smokey eye. So start by applying a light layer of nude eyeshadow all over your lid, then add some definition with dark brown or black pencil eyeliner.
Next, coat your lashes with plenty of mascara, and if you want to make your eyes pop you can also add false lashes. Just make sure they're natural-looking and not too over the top.
Once your eyes are done, it's time to move on to step four…
Step 4: Perfect your pout
For a natural boho bridal beauty look, your lips should be soft and kissable – think a pretty pink or nude shade. If you're unsure what color to go for, take a cue from your blush – a similar shade will always look good.
Once you've found the perfect color, apply it to your lips and then use a lip liner to define their shape. Finally, add a touch of clear gloss in the center of your bottom lip for some extra dimension.
And that's it! You're now ready to rock your perfect boho bridal beauty look. Just don't forget to add some finishing touches like dainty jewelry and fresh flowers in your hair – they'll help bring your whole look together.