Planning a wedding is no small feat – there are so many details to take care of! But one important aspect that often gets overlooked is the mobile bar. A great mobile bar can make your wedding reception stand out and be talked about for years. Here are some tips and tricks for setting up an outstanding wedding mobile bar. With just a little bit of planning, you can create a truly unique and memorable experience for your guests!
Creating a winning wedding mobile bar service
Are you planning to set up a mobile bar for your wedding? If so, you need to ensure that everything is perfect so your guests can enjoy the best possible experience. Here are some tips and tricks that will help you do just that:
Make sure that you choose the right location. The location of your mobile bar will play a big role in determining its success. Therefore, you need to make sure that you choose a spot that is convenient for your guests and has enough space for the bar.
Choose the right menu. The menu of your mobile bar should be carefully planned so that it caters to the needs and preferences of your guests. For example, you may want to consider offering a variety of alcoholic and non-alcoholic beverages so that everyone can find something to their liking.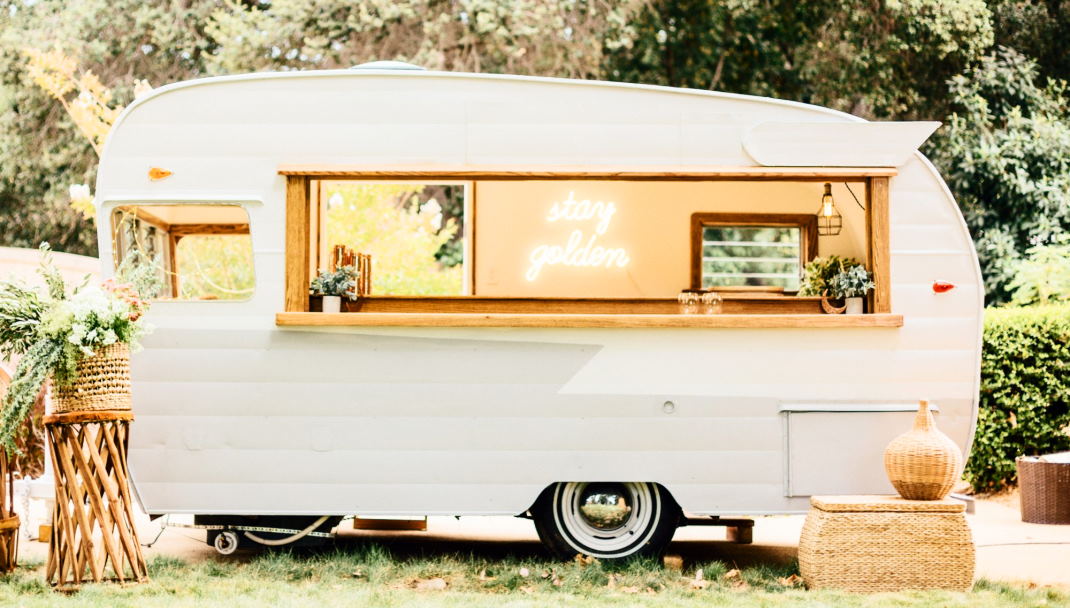 Make sure that you have enough staff. The last thing you want is for your guests to wait in line for drinks because there are not enough bartenders to serve them. Therefore, it is important to ensure that you have enough staff on hand to ensure that everyone gets their drinks promptly.
Use high-quality supplies. In order to create the perfect mobile bar experience, you need to use high-quality supplies. This means using glassware, bartending tools, and other durable items that will look great when set up correctly.
Pay attention to the details. The little things will make a big difference when setting up an outstanding mobile bar. Therefore, you need to pay attention to details such as the way the glasses are arranged, and the liquor is poured. With a little care and attention, you can ensure that your mobile bar is perfect in every way.
By following these tips, you can be sure that your mobile bar will be a hit with your guests. If you take the time to plan everything out carefully, then you can create an experience that everyone will remember for years to come.
Guide to setting up your dream wedding mobile bar
So you've decided to take the plunge and hire a mobile bar for your wedding reception. Congratulations! This is sure to be a decision you and your guests will not regret.
The hard part comes: figuring out how to set up your dream wedding mobile bar. Fortunately, we're here to help. In this guide, we'll walk you through everything you need to do to get your mobile bar up and running, from choosing the right location to stocking it with all the necessary supplies.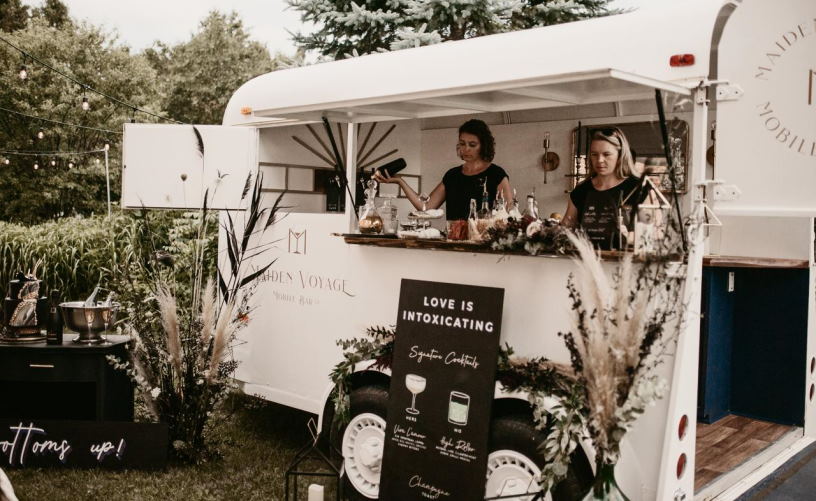 First things first: where should you put your mobile bar? The answer to this question depends on a few factors, including the size of your wedding reception and the overall layout of your venue. For example, if you're having a small, intimate gathering, you may want to consider placing your bar in the corner of the room so that it doesn't take up too much space. On the other hand, if you're expecting a large crowd, you'll need to ensure your bar is easily accessible and visible.
Once you've chosen the perfect location for your mobile bar, it's time to start stocking it with all the supplies you need. This includes everything from mixers and garnishes to glasses and napkins. If you're unsure where to start, we recommend looking at our list of essential bar supplies for weddings.
And that's it! By following these simple tips, you'll be well on setting up the perfect mobile bar for your wedding reception. Cheers!